DMV Representation
San Francisco Attorney Helping Drivers in Administrative Proceedings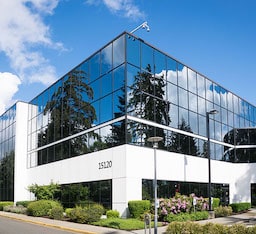 Losing your driving privileges may put your livelihood and security at risk, in addition to creating a hardship for your family and friends. If the Department of Motor Vehicles (DMV) has notified you of a driver license suspension, or if you have been arrested for driving under the influence of drugs or alcohol, you must act quickly to obtain a DMV hearing date. San Francisco DMV lawyer David Uthman has successfully navigated thousands of clients through an array of DMV actions, including lack of skill hearings; license testing fraud allegations; negligent operator hearings; age discrimination; loss of consciousness or medical referrals; admin per se actions in DUI and under 21, zero tolerance cases. David Uthman has ascended to become a top DMV attorney. He is respected by the hearing officers and knows the DMV inside and out. After obtaining discovery (the police reports and/or other evidentiary documents the DMV intends to introduced into evidence) Mr. Uthman will meet with you, explain the process and help you to understand what points to emphasize in your testimony. We will develop an appropriate defense and you will be well prepared to present your best case and keep or reinstate your license.
DMV Administrative Hearings
The Department of Motor Vehicles (DMV) holds administrative hearings for individuals to contest an action that will be, or has been, taken regarding their driving privileges, such as a driver license suspension or revocation. While administrative hearings are not as formal as criminal proceedings in a court of law, they do involve standards of evidence and procedures as well as strict filing deadlines to request a hearing. Motorists have the right to hire a DMV attorney in San Francisco to represent them during this administrative process. They also have the right to review the evidence against them and introduce their own evidence at the hearing, subpoena and cross-examine witnesses, and testify themselves.
Negligent Operator Actions
A negligent operator's action can be initiated by the DMV for a variety of reasons. The DMV point count is the best known of these actions. If a driver gets four points in a 12 month period; six points in a two-year period or; eight points in three years, it will trigger this action. Most moving violations carry one point, such as a basic speed law violation or a stop light or stop sign citation. However, some more serious violations can carry two points, such as exceeding 100 mph; reckless driving or; a DUI conviction. The DMV can also initiate a negligent driver action if you have three accidents within one year (even if you were determined to not be at fault) or upon a law enforcement referral (road rage or other dangerous or negligent driving activity observed by the officer).
Defending a negligent operator action can be tricky and requires the skill of an experienced DMV lawyer such as David Uthman. Negligent operator actions can lead to a six-month or longer suspension. Defending these cases can be counterintuitive for many individuals, even other lawyers who are not experienced in DMV matters. With proper care and preparation, many negligent operator actions can be resolved with little to no actual loss of your privilege to drive.
Lack of Skill Actions
If a police officer observes a driver proceeding with what they believe is a lack of skill to drive safely, that licensee can be referred to the DMV under this action. If the police officer believes that the lack of skill is very serious, you can lose your license within five days of being noticed by the officer. In most other lack of skill referrals, the DMV will not immediately suspend the license, but will give the individual a chance to respond to the allegations. However, if the licensee fails to timely respond, or if they provide the wrong information to a hearing officer, a license suspension will still be imposed. These suspensions are for an indefinite period and will remain in effect until the licensee can demonstrate they have appropriate skill to reinstate their privilege to drive.
David Uthman has successfully handled hundreds of lack of skill hearings. He can assist his clients in focusing on the relevant issues and proving to the DMV that they can drive safely. Mr. Uthman has also been successful in asserting defenses based upon cultural differences, biases and language barriers that can often times frustrate police officers in the field and lead to the officer referring a licensee to the DMV.
Drivers License Fraud Hearings
If you are accused of cheating on a license examination, either for a commercial or standard class C license, you need to retain an experienced DMV lawyer like David Uthman. If the DMV upholds the fraud allegation, it can lead to a revocation of your license, rather than a suspension. Mr. Uthman will aggressively contest these allegations, first by doing a thorough discovery request and later by demanding an in person hearing and the right to see, hear and confront your accuser. Mr. Uthman has had numerous fraud cases that appeared to be solid for the DMV, but then fell apart due to their witnesses not testifying consistently with their written allegations or other witness problems. Sometimes innocent mistakes can lead to fraud allegations. Don't risk your livelihood by representing yourself and getting railroaded. Retain an experienced DMV attorney like David Uthman to protect your rights.
Other DMV Actions
The DMV can suspend or revoke your license if your doctor reports to them that they do not believe you have the skill to drive due to a medical condition or that you had a loss of consciousness. They can also take action against your license if they believe that you are too old to drive and your skills have deteriorated. Suspensions can be imposed for failing to maintain automobile insurance; failing to appear on traffic citations and/or failing to pay fines. Remember, as soon as you receive a letter from the DMV noticing you of any type of license suspension, contact the law office of David Uthman for a complementary phone consultation.
Administrative Per Se Hearings for DUI Arrests
In California, an arrest for a DUI offense will result in an immediate administrative driver license suspension or revocation. The DMV administrative action is in addition to any criminal proceedings that may arise from the arrest. Typically, the arresting officer will confiscate your driver license and provide a Notice of Suspension at the time of a DUI arrest. To challenge the suspension of your driving privileges, you must request a hearing from the DMV within 10 days of receiving the notice. If you fail to do so, your driver license will be suspended after 30 days. For a first-time DUI offense, the license suspension period is a minimum of four months if you submitted to a breathalyzer or chemical test, and one year if you refused a chemical test. Driving privileges may be suspended or revoked for a longer period of time for people with previous DUI offenses.
At a DMV hearing arising from a DUI arrest, the issues for review are limited. If you submitted to a chemical test, the only questions discussed are whether the police officer had reasonable cause to believe that you were driving under the influence in violation of the law, whether the arrest was lawful, and whether you were operating a motor vehicle with a blood alcohol content of 0.08% or more. A skilled San Francisco DMV attorney can prepare a defense to challenge the evidence against you and protect your rights. If successful, the DMV hearing officer will set aside the administrative suspension. If a suspension is imposed, you may be eligible for a restricted driver license in some cases.
If a driver is under 21 and suspected of consuming any amount of alcohol, a police officer can initiate a DMV administrative action. This is referred to as the "zero tolerance" rule. If a police officer can show that you were under 21 years of age and you were driving with a blood alcohol level of .01 or above, you can be referred to the DMV even if you are not arrested or cited for anything else. In this situation the driver is required to submit to a preliminary alcohol screening test, known as a PAS. Because these devices are mobile and less reliable than typical "Intoxilyzer" devices, sometimes these results can be challenged. If you are facing a zero tolerance DMV action, time is of the essence. You must request a hearing within 10 days of receiving your notice or you will forfeit your rights and lose your license for one year. In the event that this action is upheld, Mr. Uthman's office can assist drivers in requesting a critical need exemption to drive for work, school and other related activities.
Retain a DMV Lawyer in San Francisco for Your Hearing
Uthman Law Office provides experienced DMV representation to individuals throughout the Bay Area who are facing administrative license suspensions or revocations. David Uthman has assisted drivers with matters such as lack of skill hearings, negligent operator hearings, administrative per se hearings, and other procedures. To schedule a free consultation, call 415.556.9200 or complete our contact form online. Uthman Law Office also handles many types of criminal cases, including domestic violence and assault charges.