Traffic Law Clinic
San Francisco Traffic Law Clinic Provides Effective and Economical Defense to Tickets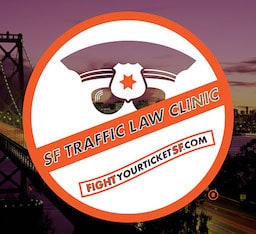 The San Francisco Traffic Law Clinic has provided effective and low-cost representation for Bay Area professional drivers and motorists for decades. Under the direction of San Francisco traffic ticket attorney David. K. Uthman, a former police officer and public defender, it has won numerous dismissals or reductions of traffic citations.
The San Francisco Traffic Law Clinic fills a public need by providing accessible and low-cost defense for motorists, many of whom drive for a living and can not afford points on their driving record. The Clinic enables the Traffic Court to conduct trials on numerous citations in a timely and efficient manner.
San Francisco Traffic Law Clinic Innovated Traffic Ticket Defense
The Traffic Clinic started in 1985 as a way to provide low-fee representation in traffic citation across California. It was localized as the San Francisco Traffic Law Clinic under a remarkably effective lawyer who was elevated to a San Francisco Superior Court Judge. In 2003, David Uthman became the Chief Attorney for the Clinic. Mr. Uthman brought his perspective as a former Police Officer and Public Defender to Traffic Law. Traffic Law is a hybrid of Civil and Criminal Procedures. The consequences of a Traffic Law Trial can have serious financial consequences to a driver and result in loss of driving privileges. But the driver is not entitled to an attorney at public expense. Fighting a ticket takes time and resolve. It is not feasible for many drivers to devote the effort and time to learn the Traffic Court System and procedures and appear in Court
David Uthman pioneered the use of procedures used in criminal cases in Traffic Court. For example, he used plea bargains, to negotiate with police officers who issued citations to reduce them to violations that do not impose points on a driver's record. Saving points on a driving record can save someone's job, driving privilege and money spent on insurance premiums. There is no District Attorney in Traffic Court, the Police Officer is equivalent to the prosecutor and any negotiation to reduce a traffic violation must be conducted with that Officer.
Why the San Francisco Traffic Law Clinic is so Effective
David Uthman is uniquely equipped to negotiate these reductions because of his decade long experience as a police officer and years of practice in criminal, traffic and DMV Law. He knows what violations do not impose points and how to best communicate the client's position to a Police Officer.
The San Francisco Traffic Law Clinic is able to expedite Traffic Citations for the Court and for drivers by bundling dozens of tickets together for trial. The Court can then manage its caseload expeditiously and drivers are able to get expert representation at a low fee.
In cases where a driver has a defense to the citation, the San Francisco Traffic Law Clinic will present a well researched and legally supported defense to the citation. In all cases, it strives for a dismissal or a reduction in the charges to a less serious violation that does not place points on a driver's record.
Low fees are possible because information necessary to defend the citation is obtained by Clinic staff. The driver need not appear in court. The San Francisco will set the citation for arraignment and trial and represent the driver on the trial date, saving the driver many hours standing in court lines. The Clinic notifies the client of all court dates and the outcome of the case at trial.
The San Francisco Traffic Law Clinic has earned a stellar reputation in the Court and among professional drivers and other motorists in the Bay Area because of its outstanding results and commitment to first-rate representation.
Consult an Attorney in San Francisco for Advice on Your Citation
David Uthman's experience and expertise enable him to obtain positive results for drivers charged with traffic violations. The Uthman Law Office represents clients in San Francisco, San Mateo, Alameda, and Marin Counties, as well as elsewhere in the Bay Area. Call us today at 415-556-9200, use our contact form online, or stop in our office for a free consultation.